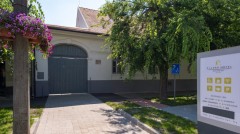 Hotel Pilvax Kalocsa
Hotel Pilvax Kalocsa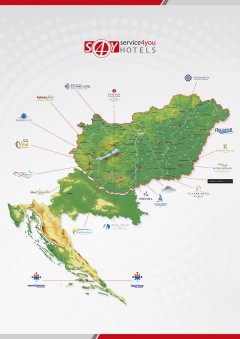 Térkép
We are awaiting our guests with 15 air-conditioned rooms, equipped with LCD-TV and WiFi Access, a 24-hour front desk, foreign language-speaking staff, café, wine cellar conference room, online reservation system for easy administration, credit card acceptance and deposit. The Finnish sauna and relax-room give you an opportunity to spend silent moments.
In addition to this we would like to achieve higher customer satisfaction with the following extra facilities: washing and ironing facilities, toiletry supplies and towels in the guest rooms.
The tourism potential of Kalocsa is very multi-coloured: thousand years of cultural and church estate, Baroque city centre, folk art, natural treasures, gastronomy, and geographical location prove an excellent basis to tourism. We can rest assured that, you will be richer with a lifetime experiences in Kalocsa, In Hotel Pilvax.
Getting there:
· H - 6300 Kalocsa, Szent István király út 21.
· GPS coordinates: N 46.527945 ° / E 18.9729486 °
Contact:
Hotel Pilvax Kalocsa
www.pilvaxkalocsa.hu
info@pilvaxkalocsa.hu
+36 30 448 0426
Vissza